On September 26, 2020 Yangtze River Delta Health Summit (Lishui) and Chinese Medicine Expo opened grandly. Expo total exhibition area of 10000 square meters, has attracted 200 enterprises and institutions, in jiangsu province hospital, led the entire province 45 hospital concentrated appearance in the home, including kang pharmaceutical co., the Yangtze river pharmaceutical and hengrui pharmaceutical, 81 pharmaceutical companies, panoramic display of jiangsu traditional Chinese style, a comprehensive display of traditional Chinese medicine industry chain, health products and samples, show the development achievements of Chinese medicine in jiangsu province and the Yangtze river delta area.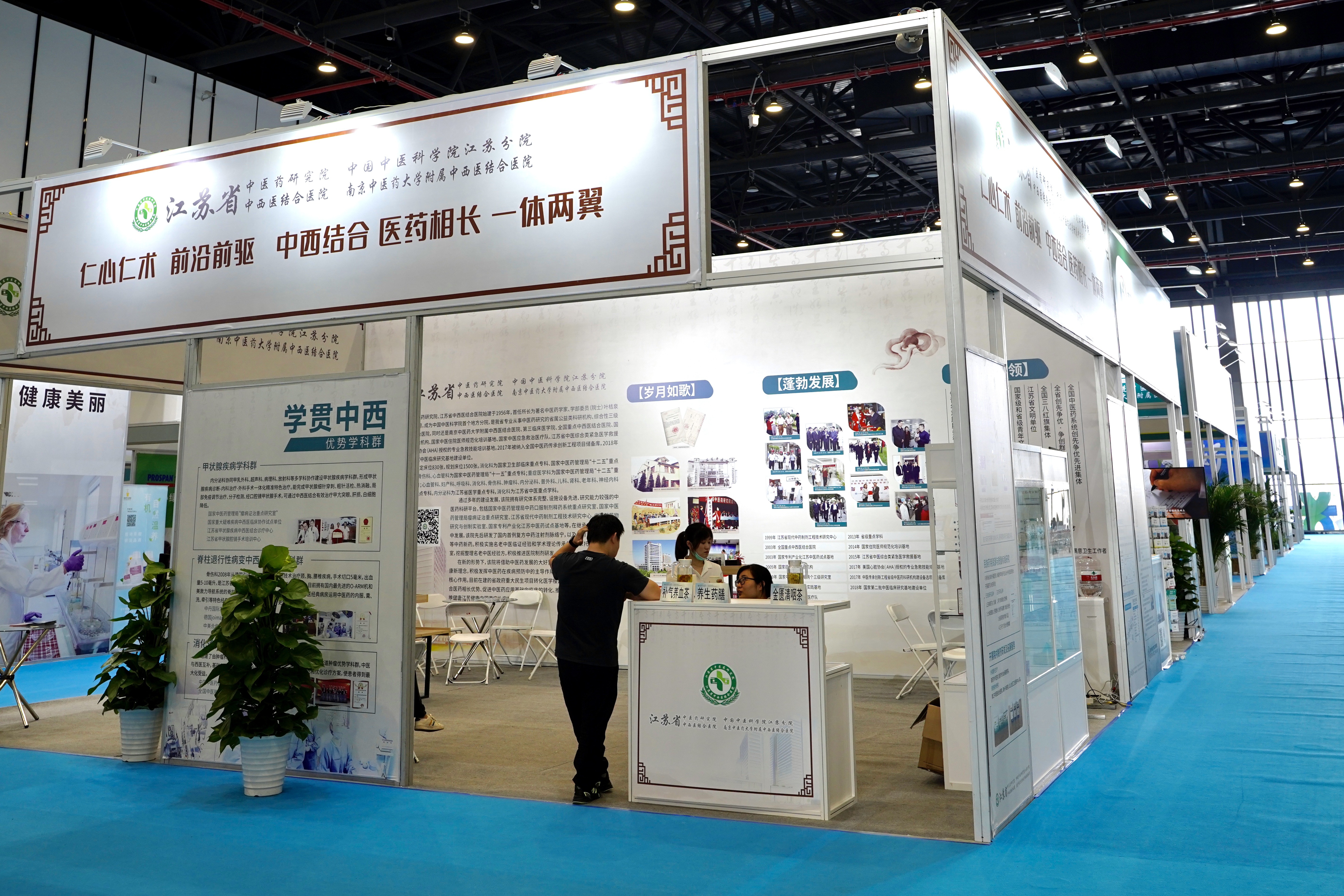 Expo site
After a day of exhibition exchanges, exhibitors have said that the expo let them have a harvest. Junction Health spoke to three representatives of the exhibitors and they said...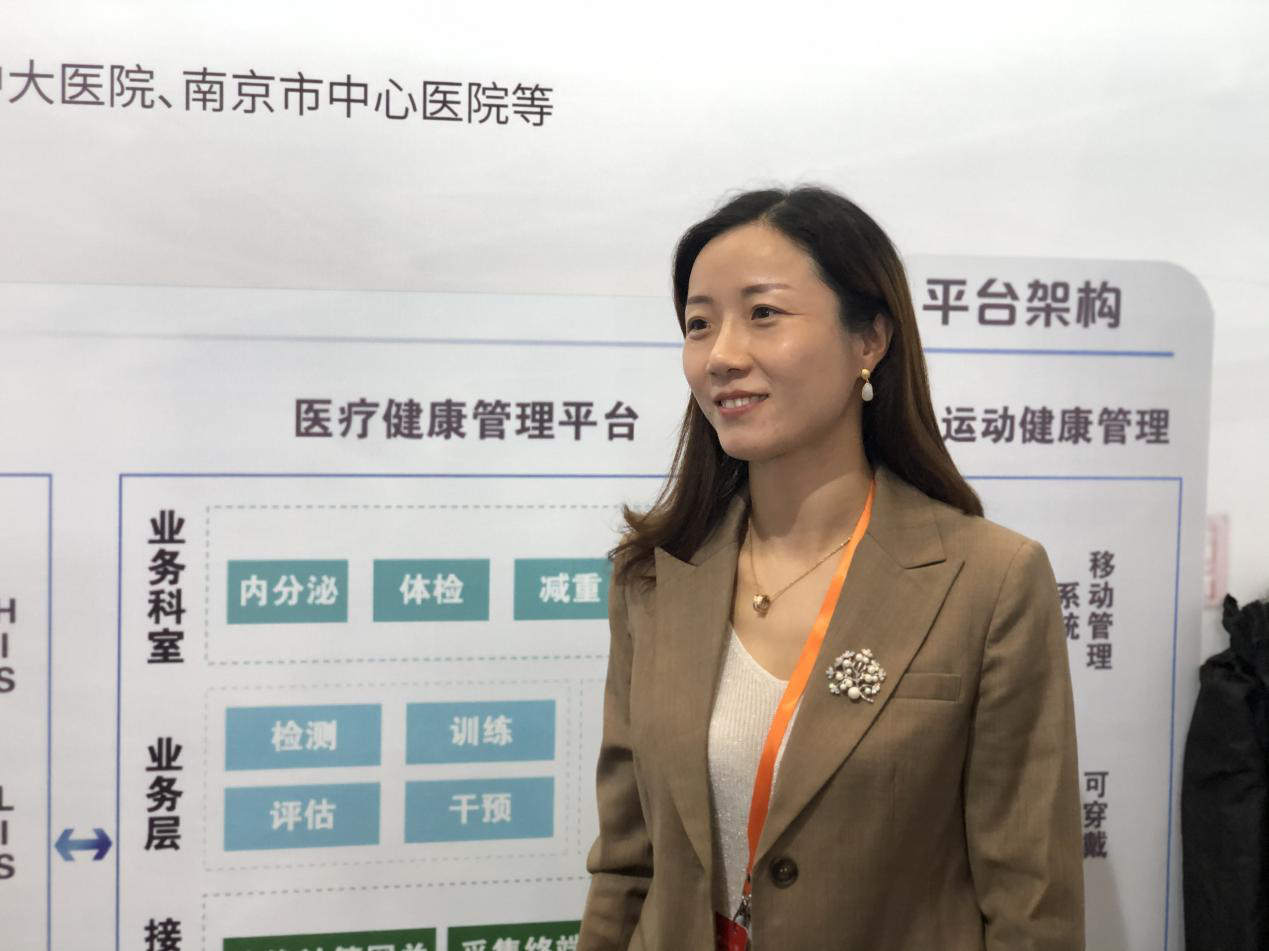 Chen Jinping, CEO of Nanjing Kuanle Health Industry Co., LTD
Chen Jinping, CEO of Nanjing-based Kuanle Health Industry Co., is an "exercise buff." She shares a daily 5km run and yoga clock with friends, and she sees exercise not only as a hobby but also as a career. According to Chen jinping, Kuanle Health is based on the research and development and customization of the sports and medicine integration movement to promote health.
Platform was designed to get through from health care to exercise intervention data link, in the national innovation to achieve a body medical fusion "measurement, evaluation, guide, teach and practice" idea of closed-loop system is wisdom, to establish the basis of the whole population health physical examination data, fitness evaluation, exercise prescription, exercise intervention data for the integration of medical integration data platform, forming the body data, exercise, physical success rate, warning people, such as large multidimensional data management, intelligent issue accurate, personalized exercise prescription, promote "cure disease" to "cure not ill", help realize a qualitative leap from the national fitness to overall health.
According to Chen, TRADITIONAL Chinese medicine includes not only traditional Chinese medicine, but also traditional health care methods such as Baduanjin, Taijiquan and Wuqinxi. Especially during the epidemic, these traditional health care methods have proved their positive effects on improving the body's health and immunity. "Integration of physical medicine is a trend in the development of the big health industry."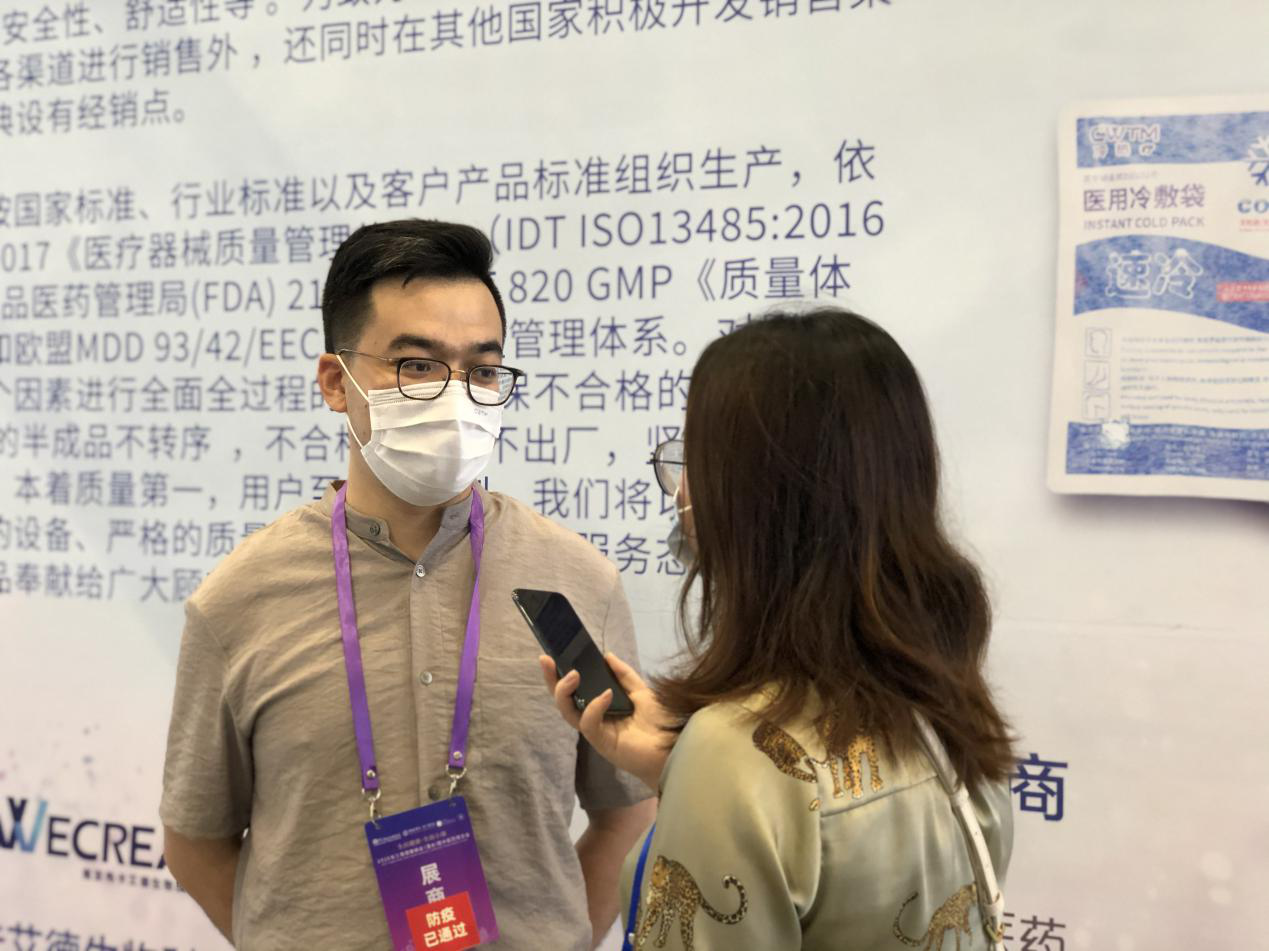 Xu Zhiwei, chairman of Nanjing Cold and heat medical Materials Co. LTD
Xu Zhiwei is the chairman of Nanjing Cold and heat Therapy Medical Materials Co., LTD. The company provides solutions and supporting products for customers in the two functional areas of cold therapy and hot dressing. Its newly developed "Jinling warm paste" is the first TCM related product. According to Xu zhiwei, the interlayer of the product contains visible herbal essence, and can be used again after the function of hot compress. It is worth mentioning that the herb essence package inside the sandwich was developed by Nanjing Institute of Traditional Chinese Medicine, recommended by famous doctors of Nanjing Hospital of Traditional Chinese Medicine, and the materials are all of medical grade.
"This is our first product related to the concept of TRADITIONAL Chinese medicine, but it will not be the last. The purpose of this exhibition is to contact more traditional Chinese medicine hospitals and seek more directions of product research and development." After a morning of communication, Xu Zhiwei has had a preliminary docking and negotiation with a number of home hospitals.
When talking about the opportunities of developing TCM related products, he said, "TCM is an industry encouraged by the country, especially during the COVID-19 outbreak, the impact of TCM on the epidemic has shown us the potential of TCM. Therefore, we have launched TCM related products according to the current environment."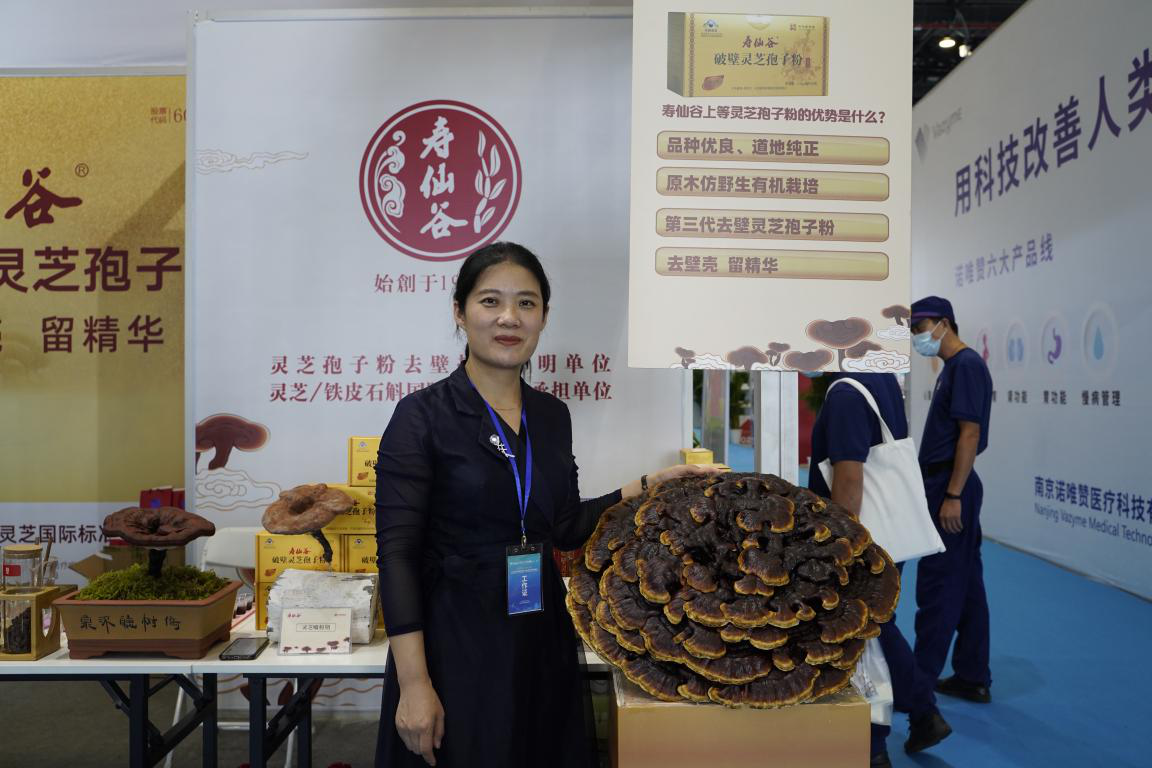 Zhang Wenbo, academic director of Zhejiang Shouxian Gu Pharmaceutical Co., LTD
Zhejiang Shouxian Valley Pharmaceutical Co., LTD has been persistently developing the excellent varieties of rare and precious Chinese medicinal materials such as Dendrobium officinalis, Ganoderma lucidum and Saffron, the ecological and organic cultivation, the processing techniques of Traditional Chinese medicine and the research and development of new products.
"Our company through science and technology innovation and practice, broke the conventional" enterprise + peasant household "mode of production, has realized from the traditional Chinese medicine basic scientific research to fine variety breeding, imitation wild organic cultivation to traditional keeping in good health secret recipe research and development, the modern Chinese medicine extraction technology was studied and the chemical composition and effective traditional Chinese medicine (TCM) clinical application of a set of complete industrial chain of Chinese medicine, the implementation of id the traceability system, establish the whole quality control system."
ShouXian valley at the scene of the expo was lost in a myriad of pharmacy of traditional Chinese medicine with academic director for development: "first of all, thank the country and the government gave us a very good policy, especially these two years, the national policy of protection, support and development of traditional Chinese medicine developed, for us the whole traditional Chinese medicine have very big help to the development of the industry, speed up the development of TCM. Second, for the domestic TCM industry, every company has its own advantages. For example, the formulation of industry standards and processing techniques should be carried out in accordance with uniform standards. In this way, while regulating industry behaviors, it also lays a solid foundation for TCM to go global. Third, we should do a good job in a down-to-earth way, deepen and study our own professional skills, and do a good job as a TCM practitioner. Finally, we also hope that relevant departments, institutes, associations and all walks of life can give us more opportunities to guide and demonstrate, so as to serve the health, beauty and longevity of more people." (Duan Shijing, Journalist of all media at Intersection, Liu Yu, Liu Jiayi)